Regattas
•
PHRF
   •  
One Design  
•  
Evening Racing
BHYC racing season runs from early May to the end of October with regular club racing and an active weekend regatta schedule. With large PHRF fleets and active one design there is something for every kind of sailor.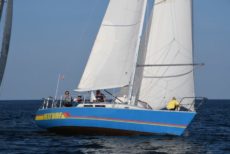 The Matulot Trophy recognises the club champion of all BHYC events held between the first club series race in May and the diehards regatta in October. Every season is a new chance to show what you and your crew's got. 

From weekend regattas to evening, distance, PHRF, one design, and pursuit racing there is
something for everyone at Bronte Harbour Yacht Club.